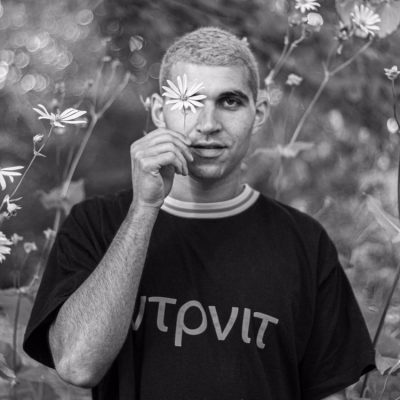 Basil Panagop (DE)
Biography
Basil Panagop is a singer, songwriter, record producer, and clothing designer. With his last release LaLaLand, the nine-track project explored familiar relationships through a fantastical lens – drawing the listener into his rich soundscape with intimate tales of youth.
Named after a game he, his sister, and his two cousins would play in the backyard, the artistic collection is filled with soft synth patterns and woozy electronics. Inspired by snatches of memory from his adolescence, "LaLaLand was my way of dealing with homesickness. My thought was that if I could recreate the moments and people that made me who I am today through storytelling and song, I would be able to visit them whenever I wanted"
Growing up listening to a range of artists from Annie Lenox to Outkast, Basil pulls from this rich collection to create his own music, as well as drawing inspirations from the countries that propelled him into the industry. In his short career his music has amassed over 1.8 million streams and been championed by the likes of Ladygunn and Eat this music and tenement TV among others.
All sessions
Basil Panagop (DE)
12 May, 2023
9:04pm - 9:13pm
Fonds Cultuurparticipatie Hall (UBIK)