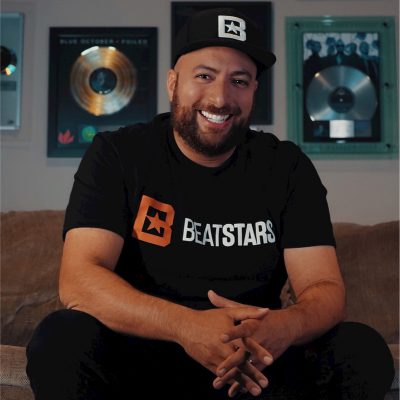 Abe Batshon // CEO Beatstars (US)
Biography
Abe Batshon founded the pioneering beat licensing platform BeatStars in 2008 after discovering the lack of a digital music marketplace tailored for collaboration between music producers and recording artists. Abe formed the initial concept of BeatStars in High School during the mid-'90s as an aspiring songwriter while connecting with music producers in AOL chatrooms.
Growing up in the gang-infested streets of Hayward, California to Palestinian refugee parents, his family couldn't afford to purchase exclusive rights to beats so he then would haggle with producers online for $10-$20 in exchange for non-exclusive rights to beats, thus the idea for BeatStars was born. As BeatStars has grown from being a closed community of a handful producers during its infancy, to now housing over 700,000 registered users and millions of active monthly visitors generating close to $20 million annually, its become Abe's mission in life to help create a new and sustainable economy for music producers worldwide to make a living outside of the traditional music industry.
All sessions
How to build a music brand?
30 May, 2020
7:00pm - 8:00pm