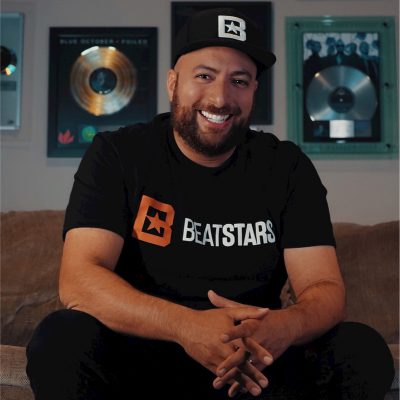 Abe Batshon (US) // CEO Beatstars
Biography
Batshon grew up in Hayward, California, and his introduction to hip-hop came from living on the same block as Bay Area rap legend Spice 1. In the 1990s, Batshon was an aspiring songwriter who realized he couldn't afford to purchase beats for the thousands of dollars they cost at the time. So, in 1996, he came up with the idea of obtaining a non-exclusive license—he could buy the beat for less than the normal price, but other people could use it as well.
In 2008, Batshon put it all together. His time as a songwriter and his non-exclusive license concept, combined with his time in the tech world, plus several years working in the music industry with rap stars like The Lox, Macklemore, Killer Mike and Mac Miller, all melded, and he created BeatStars.
Batshon's brainchild has also been the genesis for major hit songs. Future and Rihanna's hit "Selfish" began its life on Batshon's platform, as did Joyner Lucas' powerful "I'm Not Racist", Queen Naija's Platinum song "Medicine" and most recently, Lil Nas X found the beat for his Number One sensation "Old Town Road" on BeatStars. Now with over $120 million paid out to producers on his Marketplace, BeatStars is destined to take the industry by storm in this new decade.
All sessions
Interview with Abe Batshon (US): Building a multi million dollar business
29 May, 2021
8:15pm - 8:45pm
Gemeente Rotterdam Hall
Interview with Abe Batshon (US): Building a multi million dollar business
28 May, 2021
7:00pm - 7:30pm
Gemeente Rotterdam Hall
Beatstars How to Sell & Lease Beats Online
29 May, 2021
5:30pm - 6:30pm
VSB Fonds Hall